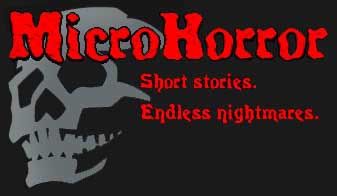 MicroHorror.com
, one of my favorite websites providing short horror stories (666 words below), has announced its annual short story competition.
According to the website, they had decided that this year's theme is "
SPACE–not outer space, but the space between things. Consider the absences in the world, the lacunae, the gaps. Perhaps terror lurks in a surprisingly small space, or a space that turns out not to be the size you thought it was. Claustrophobia and agoraphobia are both common fears, after all. But space is defined by its borders, and is therefore finite, so we're enforcing a limit of 500 words for your stories
."
The complete rules are listed
here
. Take note that this contest is open to everyone around the world, and the winners will receive special prizes that are yet to be announced. There's no harm in trying, so better start whacking those brain muscles and write a short horror story not exceeding 500 words. The theme of
space
is a bit broad, but our creativity won't stop us from thinking of something, right?