Here's one of Google's earliest logo design back in 1999, when it was still "some search engine called Google".
Yesterday, the 8th of February, is the 183rd birthday of Jules Verne, author of adventure masterpieces Journey to the Center of the Earth and, my favorite, Around the World in Eighty Days. To commemorate this event, the big-shot company turned its homepage into a moving submarine, a nod to Verne's novel Twenty Thousand Leagues Under the Sea.
You can actually move the submarine with the controls at the right.

Why not return to memory lane to check out some of Google's memorable homepage designs?
January 2006: Louis Braille's birthday. If only the beads actually protrude on the screen, it would've actually been blind-friendly.

Here's one of my favorites. This design appeared on the 15th of September 2010, the birthday of Agatha Christie, one of my most favorite authors. I was glad that Google managed to offer her this well-drawn and mysterious tribute.

This is something I missed: a Google homepage honoring the 30th anniversary of Pacman, where you can actually play the game itself. This was back in May last year. Has anyone been lucky enough to try this out?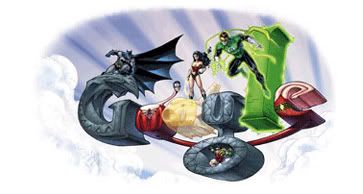 I'm not a big fan of comics, but I gotta applaud the awesomeness of this piece of work. This was back in 2009 during Comic-con.

Even the 57th birthday of the barcode was celebrated! On October 2009, a simple image of a barcode replaced the iconic word on its homepage. If scanned (or barcoded, or encoded, whatever), the result is still the word "Google".

Something for the kiddies, or to those who grew up watching the show. Last September, Google gave us this cute image of the Flinstone family as part of the series' 50th year celebration.
I remember as a high school student that I wonder why my classmates kept on visiting Yahoo! when Google's there with its simplicity and user-friendliness.
If there's one thing to be concluded from this post, it is that Google certainly knows how to please their users.
Keep 'em coming, guys. We'll be posted.
So, d'you remember any particular Google homepage design that you liked? Share it on the comments below.
EDIT:
I'm hearing some complaints that their browsers automatically direct them to Google.com.ph instead of Google.com. If this is the case, you can go to Google Translate and simply type in the site's original address.