I am sad to say that after 5 fun months in the blogosphere, Will bids us goodbye. It's true. He is gone.
It is with intense pain that I recall our last meeting. Will, or Mr. Sig as I used to call him, excitedly told me how he would love to board a plane to help the Egyptians oust ex-President Mubarak. At that point I was still unaware of his true intentions so, being the trusting friend that I am, I agreed, telling him to return as soon as possible.
Will agreed to show some support by appearing in my graduation post before stowing himself away in some plane to Egypt. As a good friend, I kept myself up-to-date, checking on the news every now and then. When I finally spotted him on CNN protesting with the rallyists, I almost cried with immense pride.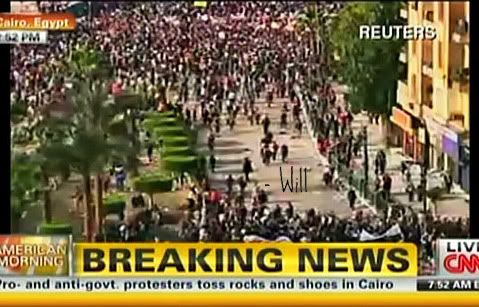 Come Friday, when Mubarak stepped down, and Will didn't call. I felt anxious knowing the possibility of him getting killed during the protests. Nothing. There was nothing. He didn't text or call. He didn't even tweet.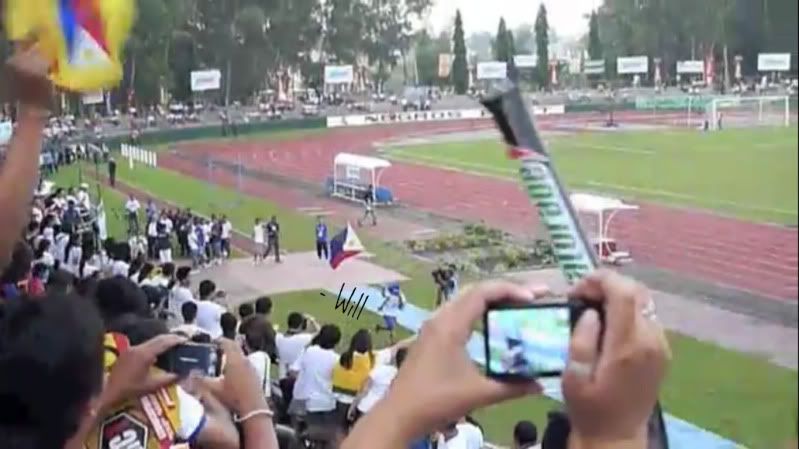 Through some magical means he managed to transport himself from Egypt to Bacolod to watch the Azkals game. Nakakainis, he was running behind the blue-haired fanatic. I saw this video after Mubarak had stepped down, then I realized that the Azkals game happened before that. Everything seemed to collapse on me. I felt cheated. There I was, supporting his endeavor back in Egypt and he simply had to put it all to waste by quitting before accomplishing his endeavor. What happened to the committed spirit he showed before leaving? Down the drain it went. He wasted his chance to brag that he helped them Egyptians oust their president, and he wasted a hell lot of my time and my concerns for his safety and well-being. Ang pakshit naman.
Will hadn't contacted me ever since. Looking back at my past posts I admit I miss those times when I would call him to ask if he could appear at the end of a movie review, some random list, or a film preview (He hated my Couch Matters so he refused to appear in at least one).
Valentines Day came and guess what I received in my inbox.
If there is one thing I learned after this, it is that you cannot easily trust anyone nowadays. Could it really be that the true measure of friendship are the long years you've spent together? Could it be that you can never really trust people you meet online? Of course not. All hope is not lost. Will is simply an asshole.
I hope I've answered your questions regarding Will's disappearance. I cry as I write this, and I have good reasons to. My fingers are shaking, my mouth trembling, but the story has to be told. The hell with him. Di man lang ako sinama. Nyeta lang.