The majority of the reviews I've read says that the reason why the lead character of the movie kills is kept from us until the very end. I don't know about them, but her motive is definitely obvious right from the beginning, and I didn't have to read the Wikipedia entry to know that.
Princess Aurora is a South Korean film about a woman who goes on a murderous rampage in order to take revenge for the rape and death of her six-year-old daughter. Similar to the Tarantino cult favorite Kill Bill, Jung Soon-jung has her own death list, killing off the most inferior people before finishing off with the VIP himself.
Let's have a look at her lineup, shall we?
Victim No. 1 - Some random evil stepmother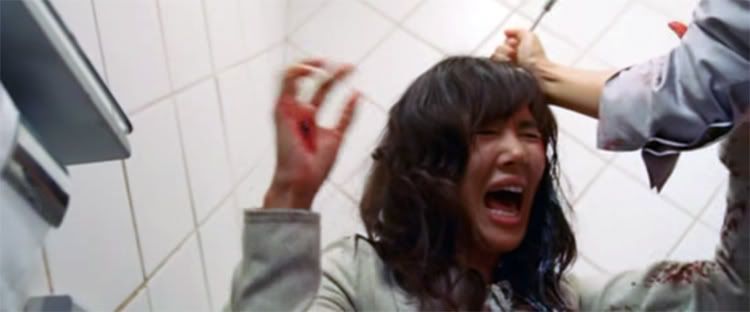 Description: First kill of the film. Happens after the first five minutes.
Why Kill Him/Her: The woman's stepdaughter is Soon-jung daughter's classmate. She kills the stepmother because her daughter feels sorry for her battered classmate.
Result: A sharp nail through the palm, through her forehead, her head, and all over the body. Successfully killed in the restroom of a department store.
Victim No. 2 - Dear Bestfriend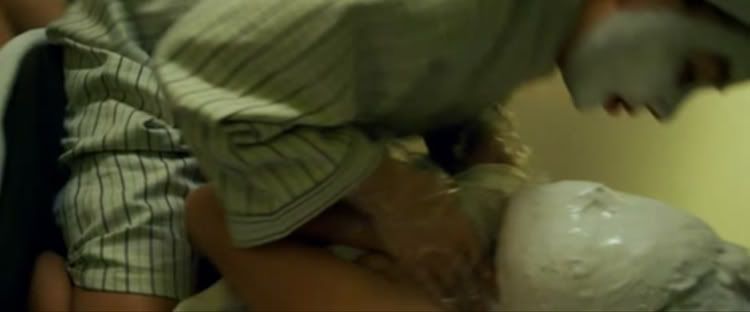 Description: A relaxing way to die. In a spa.
Why Kill Him/Her: Before her daughter dies, Soon-jung gets in an accident on her way to pick up her daughter from her bestfriend's botique. She calls the boutique to tell her to wait for her while she patches things up. Bestfriend acts like a brat and departs with her old lover, leaving the poor child outside the boutique to wait for her mom.
Result: Successfully killed in a spa. While bestfriend's whole face is covered with a hardening facial mask, Soon-jung covers her nostrils. Ka-pow!
Victim No. 3 - Dear Bestfriend's Old Lover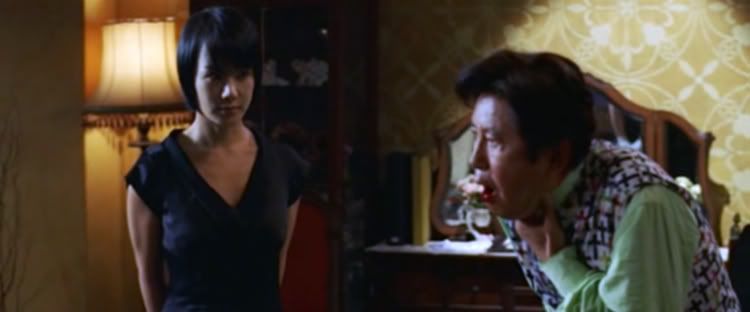 Description: Dies while wearing an ugly vest.
Why Kill Him/Her: While bestfriend acts like a brat, old lover encourages her to leave and lock up the botique. Simple as that.
Result: Successfully poisoned. Soon-jung
seduces the man, makes him drunk, and gives him something to drink. Old man spits blood, falls to the floor, and meets his maker.
Victim No. 4 - A Taxi Driver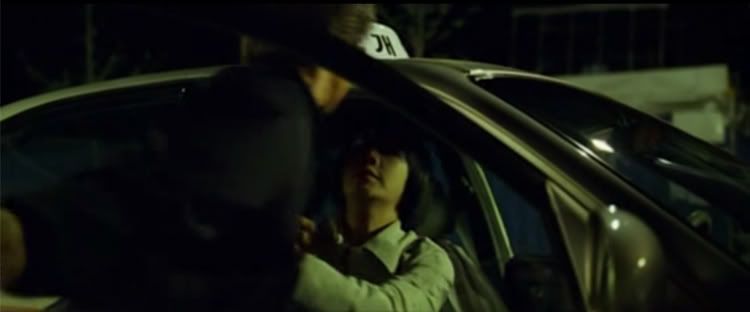 Description: A seemingly random kill explained in the end.
Why Kill Him/Her: Tired of waiting, Soon-jung's daughter rides a taxi to get home. After finding out she's short on money, the driver kicks her out of the car and into the unfamiliar city streets.
Result: Knocked unconscious. Wakes up tied to his own steering wheel and his taxi skidding uncontrollably down a flight of stairs. Dies after the car crashes onto a portable lavatory.
Victim No. 5 - Lustful Lover
Description: A scene too safe for its own good.
Why Kill Him/Her: Remember the accident Soon-jung gets into on her way to pick up her daughter? She crashes onto this guy's car. You know he has to die.
Result: Failed. Seduced and tied up in his own car. Soon-jung takes off his pants and threatens to cut off his penis. For some reason, she leaves him alone in his car, free to escape and tell the entire world who did that to him. Stupid killer.
Victim No. 6 - Corrupt Lawyer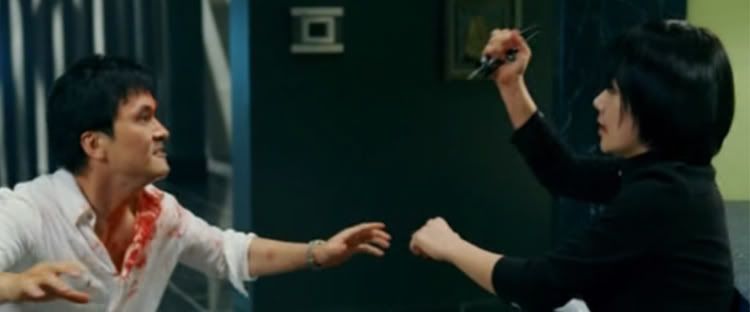 Description: After the death of her daughter, Soon-jung hires a lawyer to get the culprit to jail. Too bad the guy's corrupt, and corrupt people must suffer the consequences.
Why Kill Him/Her: Bastard lawyer accepts bribes from the defendant's side. The rapist and murderer gives an insanity plea, which the judge accepts. Bastard.
Result: Failed yet again. Soon-jung goes to the lawyer's apartment, ties him up, and takes him to the site of her daughter's death. She then ties him up high above via a crane. Unfortunately, the police catches her, ending her strings of murder once and for all. Or does it?
Victim No. 7 -
The Killer Himself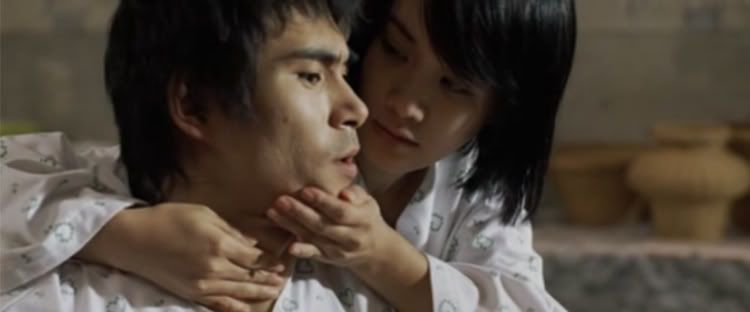 Description: He is given a short exposure, but his presence is powerful enough.
Why Kill Him/Her: The reason for all this hullabaloo. He finds the poor girl walking in the streets, offers her a ride, rapes her mercilessly, and throws her dead body in a trash site.
Result: Success! Soon-jung is caught. It is one of the country's most controversial trials. The verdict? Insanity! She gets locked up in a mental institution and oh how convenient the killer is there with her you better kill his ass quickly go go go. Slit in the throat with a blade. After killing him, she slits her throat, ending the movie once and for all.
So I guess you won't watch the movie now that you know what happened. Although lacking of any messages pertaining to the moral implications of Soon-jung's murders, Princess Aurora is still an entertaining watch. It's just that it simply fails to present a thematic message. What does Soon-jung learn as she goes gaga on her serial killings? Do not expect any answers on this one, just one body, one death scene after another.