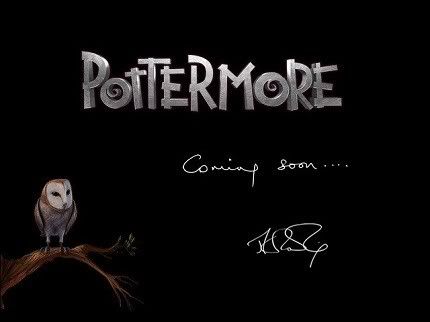 For details on the Pottermore announcement, click here.
Continuing from where I left off regarding J. K. Rowling's much-awaited announcement.
Reports say Pottermore could be an online game which fans could play to find treasures in the real world, most likely in the US and UK and possibly in other countries as well. The
Times
has reportedly been sent this information by mistake, yet it is unclear at this point that the memo is actually pertaining to Pottermore itself.
If, however, this is
the
Pottermore everyone in the world is dying to know about, then J. K. Rowling's announcement later could prove to be a huge disappointment to a lot of Potter fans if the exclusivity of prizes to specific countries is to be considered.
It won't harm to continue hoping, though. As of writing we still have almost exactly two hours left until Rowling herself reveals Pottermore in her
Youtube channel
.
Note: Rowling remained clear that Pottermore is not a new Harry Potter book, which is alright in many ways, if you ask me.