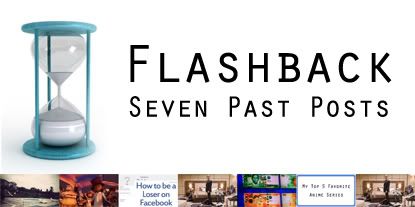 So I'm not the type of person who follows internet memes or forwards chain text messages, but after being tagged by The Creative Dork to participate in the 7 Links Project, I found it a great way to make your past posts count that I have to give it a shot. Check out my list below, and do read the bottom to see if you've been tagged to do the same.
Most beautiful post? How does one define beautiful, anyway? I'd go for my post Tayo na sa Tagaytay, simply because I was the one who took all those pictures. Add the fact that I'm a huge fan of LOMO-ish effects.
2

- My Most Popular Post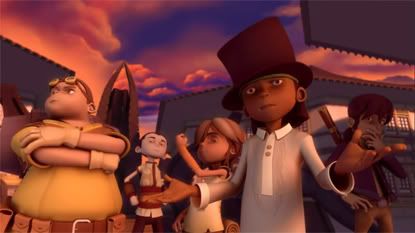 Do we consider a post popular by the amount of pageviews or the amount of comments? I'd go for the first option. My review of RPG: Metanoia had garnered the most amount of unique visitors. I guess the film's simply too revolutionary for Philippine standards that people got too curious about it.
3

- My Most Controversial Post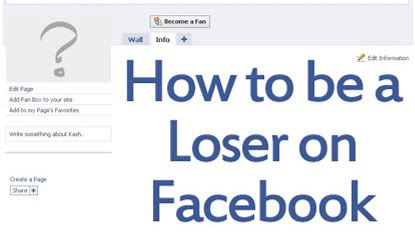 This is getting harder. I have no idea how to tell if a post is controversial or not, but I'd go for my list on How to be a Loser on Facebook. I spent two days creating fake status messages and editing some in Photoshop, making it one of my most challenging posts to make. The response have been overwhelming (for my blog's standards, that is), either because they had done something like that in the past or because they could simply relate. Hey, everyone's a loser once in a while, right?
4

- My Most Helpful Post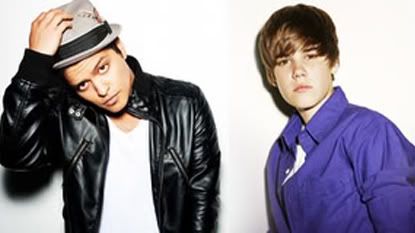 My most helpful post? How about my most-helpful-but-not-really-helpful post? The title,
Win Tickets to Bruno Mars or Justin Bieber's Concert
is composed of keywords that Google surely loves, bringing more than a thousand readers to my blog. Too bad the tickets are only for their concerts here in the Philippines. Ha ha!
5

- My Post Whose Success Surprised Me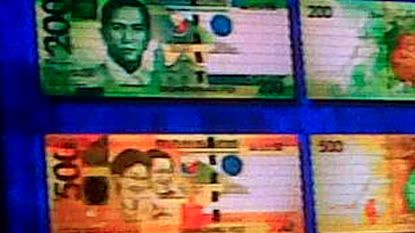 The grainy pics above were taken from Willard Cheng while he was live-tweeting the first preview for the new Philippine peso bills. Having nothing else to do that night,
I decided to live-blog it
, and as Google tells us: the earlier, the better. I woke up the next morning to see that my post had already gained more than two thousand pageviews within six hours. And that's already a huge number for me!
6

- The Post that I Feel Didn't Get the Attention it Deserved
It has to be the list on My Top 5 Favorite Anime Series. I just spent an entire day deciding my lineup, cropping, editing pics, and writing the write-ups. What do I get in return? A few comments and only five hundred crummy pageviews! Haha, bitter?
7

- My Post that I'm Most Proud of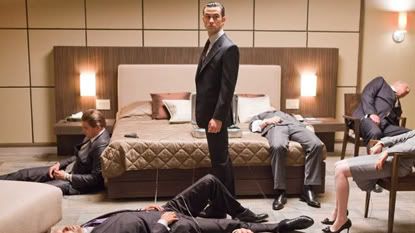 My Top 10 Films of 2010. I love making lists, and it was my first year-ender post, something I always reread to see how much great movies I've watched and how much more I need to see.
That was fun. And now comes the part where I tag other bloggers to participate in this writing project. The tribe has spoken, and I choose you!
1. Nimmy of Baklang Cockroach - Tapos i-tag mo rin si Leo!
2. Robbie of The Creative Dork - Oo, ulitin mo! Ulitin mo!
3. Glentot of Wicked Mouth - Ayan, tinag kita!
4. Ms. Zafra of Jessica Rules the Universe - Libre mangarap. Ha ha!
5. Kiko of Kaepalan ni Kiko - Dali na, Kix!
6. Ser Mots of Teacher's Pwet - Since wala namang pasok bukas.