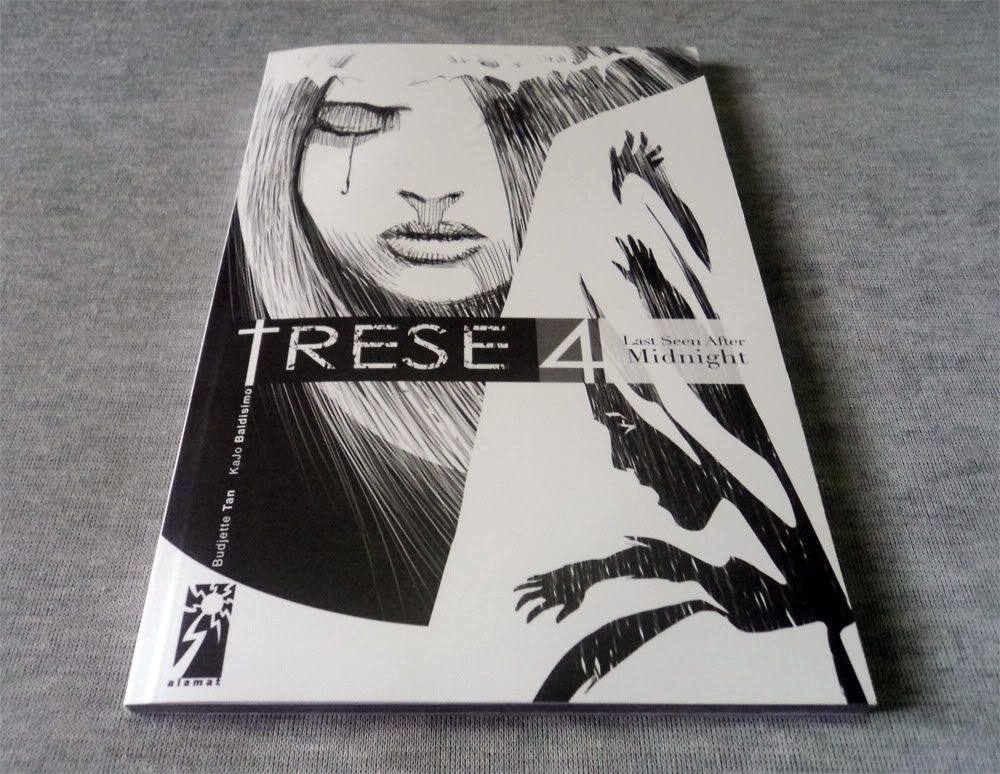 I announced a few weeks ago that I'll be hosting a giveaway. Here goes.
Chances are you've read at least a sentence from my review of Trese: Last Seen After Midnight. Now, as a celebration of the coming New Year or, for doomsday believers, the coming of our last year ever, I am hosting a giveaway that will last until the end of December 2011. A lucky reader will get (1) copy of Budjette Tan and Kajo Baldisimo's Trese: Last Seen After Midnight. I bought two copies back in Komikon and had them signed—although Kajo was still kind enough to write my name on this second copy, har har.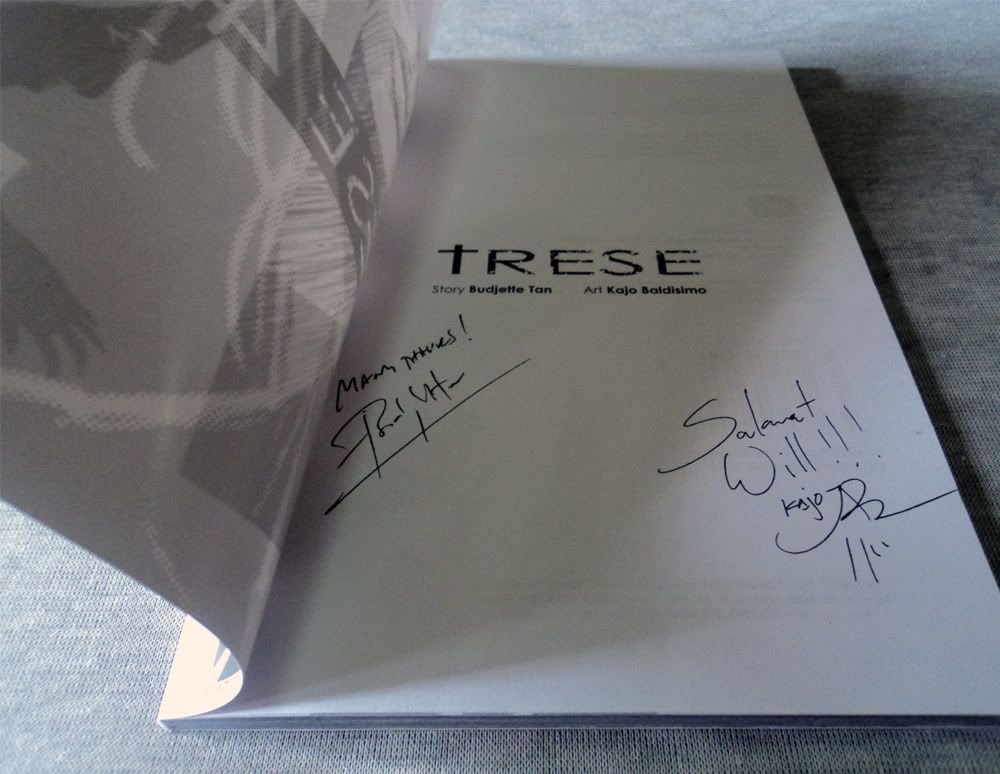 Now here's some good news. You guys don't need to spread the word via Twitter or any social networking sites as I'll do the word-spreading myself. You don't even need to rely on the problematic mechanic of collecting Likes and +1's. All you need to do is to become a fan of my blog's Facebook page and comment on the post that announces this giveaway. Simply answer the question:
If you could be a supernatural creature for a day,
what would you be and why?
I repeat. You will need to become a member/liker/whatever of my blog's Facebook account (click Like on the left side of this page), and then comment on the FB thread that talks about this giveaway with the answer to the question above. Do not post your answers here.
I'll be accepting entries until the 31st of December, 11:59PM GMT +8. The winner will be chosen via random.org and will be announced on the 1st of January 2012. You will need to be a current resident of the Philippines in order to join. People who have never read a single issue of Trese are highly encouraged to join.
What are you waiting for? Sali na!