I look forward to do a lot of traveling for the next ten months. I spent most of my 2011 suffocating within the confines of NCR that I promised myself to make 2012 my travel year—so yeah, I'm looking for travel buddies.
I started January with a trip to Nasugbu with my college friends. This month alone, I managed to get out of Manila twice, with the other trip I'll be blogging about within this week. What better way to start by going to Puerto Galera? I admit I hadn't been there before, but it was such a fun experience to know what the entire fuss is all about with regards to this municipality in Oriental Mindoro.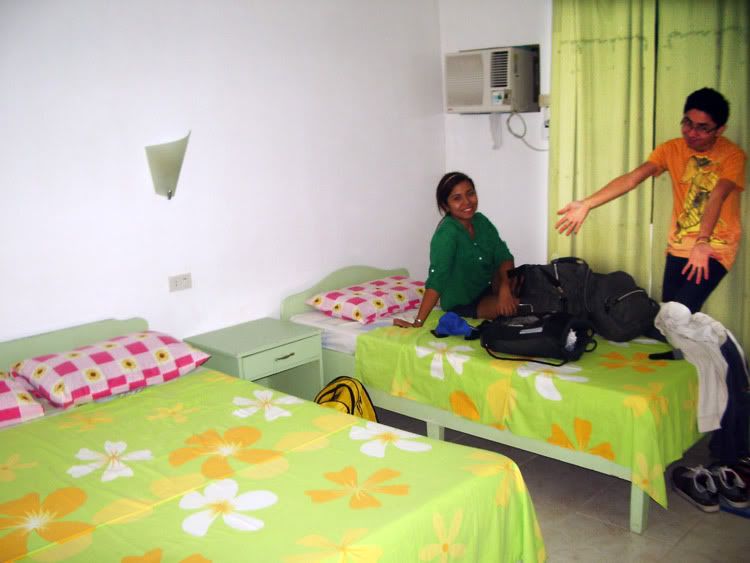 First night with Yet and Deng.
I came with two of my friends from high school, Yet and Deng. From Taft, we had a two-hour bus ride to the port in Batangas City. From there, we took a boat to Mindoro, the trip lasting for an hour-and-a-half. Upon arriving, we realized that the shuttle that was supposed to take us to the beach proper had already left. Good thing there were a couple of motorcycle drivers who were willing to escort us there. Talk about an adrenaline-pumping 20-minute motorcycle ride through dark, deserted roads. We arrived near White Beach Hotel safe and sound.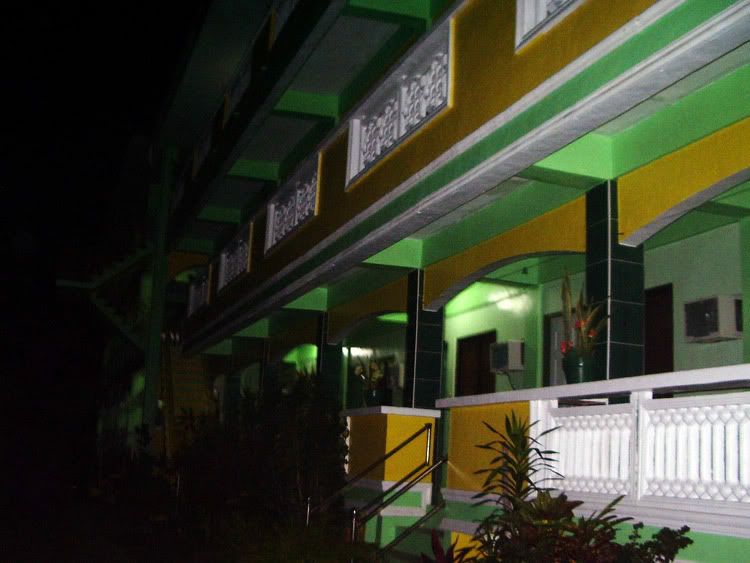 Of course, the experience wouldn't be complete if we hadn't gone island-hopping, which is exactly what we did. The snorkeling activity was similar to that of other places such as Boracay, but it was fun, nonetheless.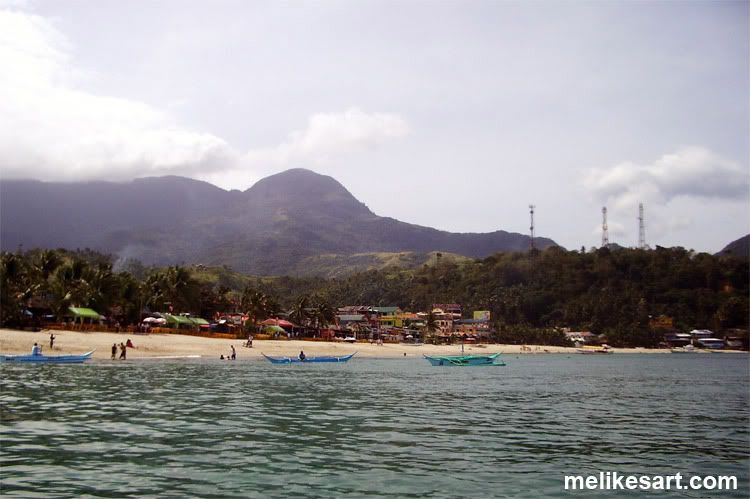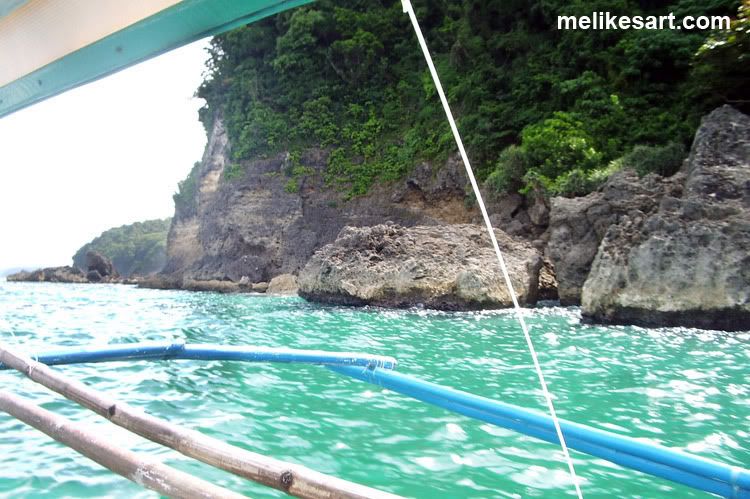 After snorkeling, the boatmen took us to an island that we can have for ourselves. It felt amazing to sit on the beach and simply enjoy the waves tickling your feet. There's even a cave where people can enter for that obligatory photoshoot—I won't show the pics here, though. Ayoko, e. Haha.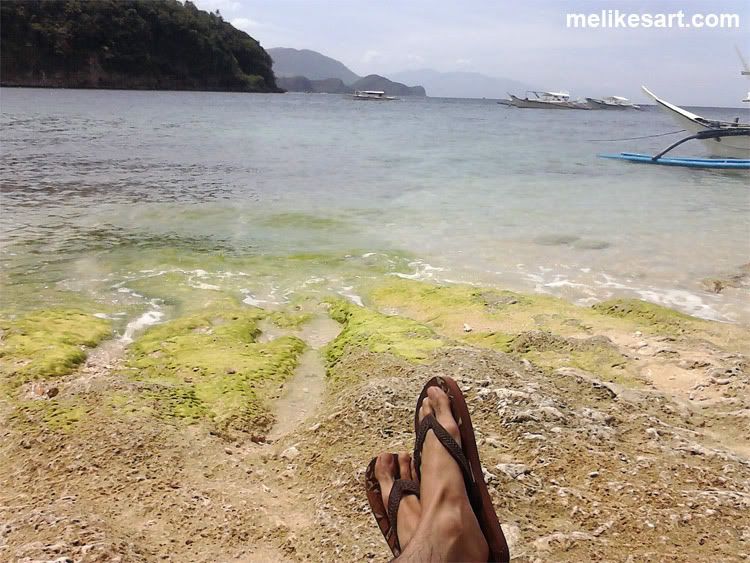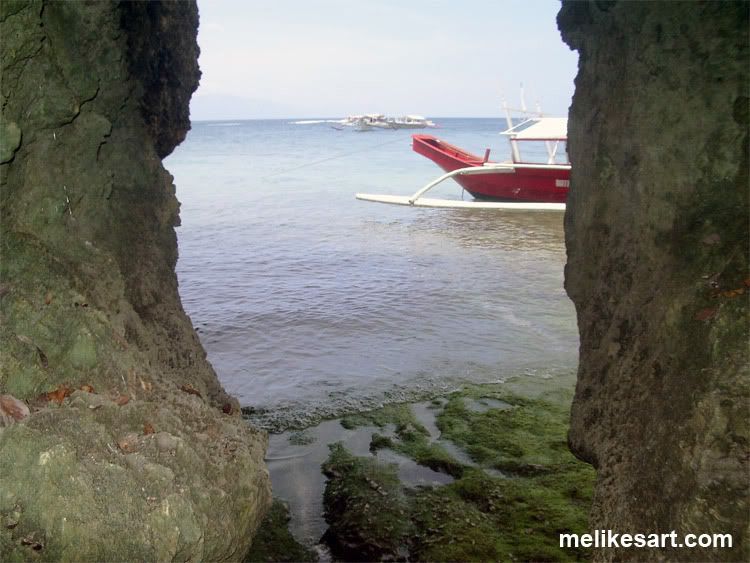 Kweba ng kaligayahan. (Anu raw?)
Now here's where the problem started. The minute we returned to the boat, the bangkeros told us we were already going back, much to our surprise. See, we booked our boating package while we were still on the port, where the itinerary—the list of beaches to be visited—was laid out to us. Even though we told the boatmen it wasn't part of the plan, we had no choice but to go back since we were aware that they still hadn't eaten their lunch yet. I guess the next time we return to Puerto Galera we'll be settling the island-hopping package on the beach itself and not in the Batangas Port.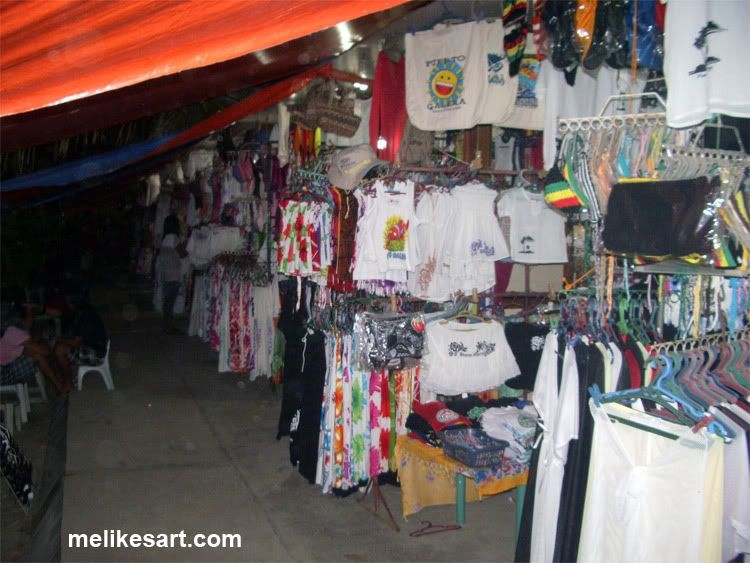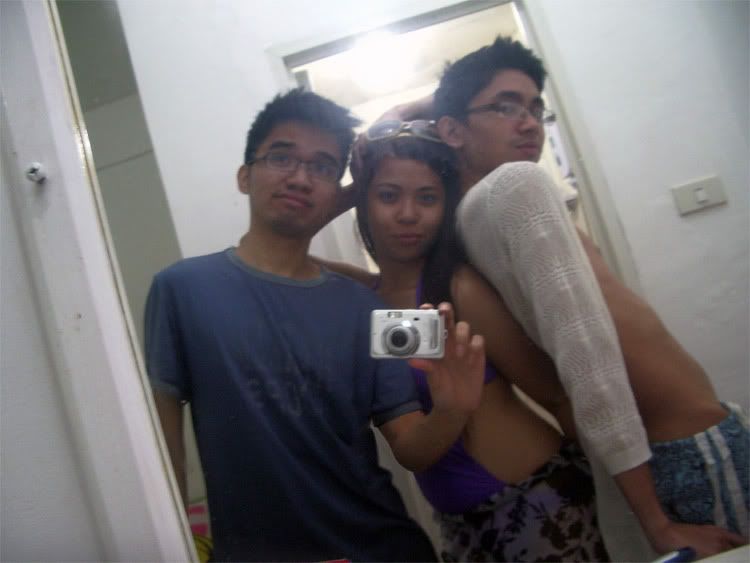 Picture-picture bago umalis.
Despite the minor problem with our island-hopping, I can still say I had plenty of fun in Puerto Galera. I kind of regret not going there as early as when my friends started to rave about it. A lot of firsts happened while I was there. It was the first time I had a massage right on the beach, under the moonlight, by a kind lady who's been doing her job for 22 years. It was also the first time I had a drunk person argue with me in a bar (muntikan nang basagan ni Yet ng bote sa ulo). It was also my first time tasting the famous Mindoro Sling (konting sip lang, good boy ako e, haha).
Puerto Galera is one of the most accessible vacation spots if you live in Manila. I'll certainly be returning there when I have the time and money. Have you been there? Any memorable experiences? Share them in the comments section below.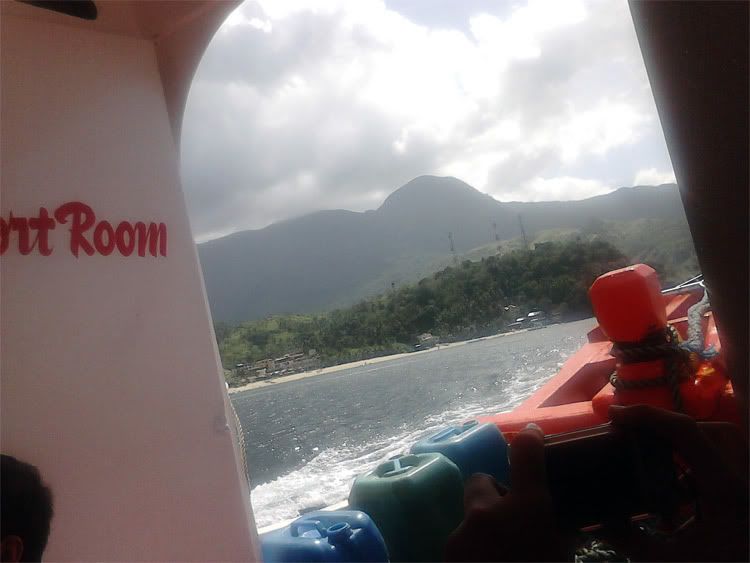 Last shot as we leave.
Next travel blog post: my first time in Mindanao.