I mentioned a week ago that I was highly looking forward to make 2012 the year I'd start going out of Manila and into different places around the country. What better way to authenticate such promise by flying hundreds of miles to Davao down south? It was my first time setting foot on Mindanao that the thought of having to travel (read: soul-search) all by myself was emotionally and physically exhilarating. Parang nag-Eat, Pray, Love lang? One thing was for sure, though: I had to spend the least amount of money possible without sacrificing the overall experience, which is why I relied on tips from a few travel bloggers when it came to building my itinerary.
That night...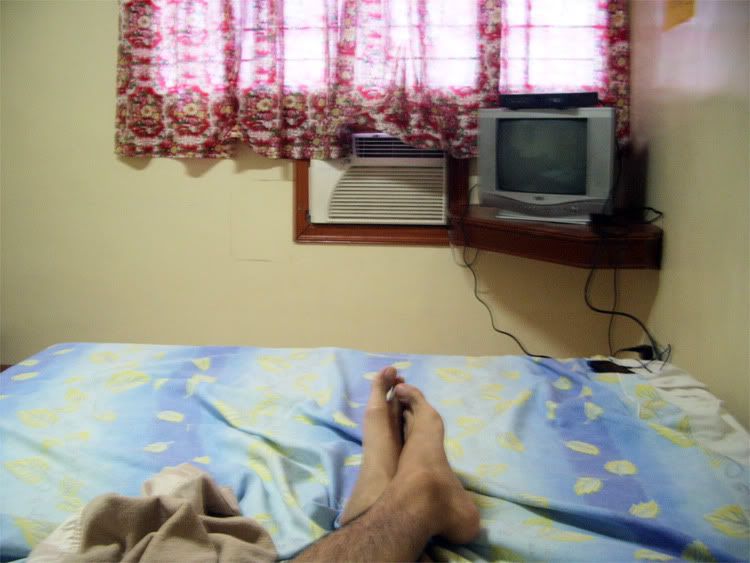 That morning...
The adventure began—adventure talaga?—with me finding a place to stay. I chose this inn where I rented a cheap room for two days. It was already evening when the plane landed so I had to sleep as soon I checked in. Napagod ang lolo niyo.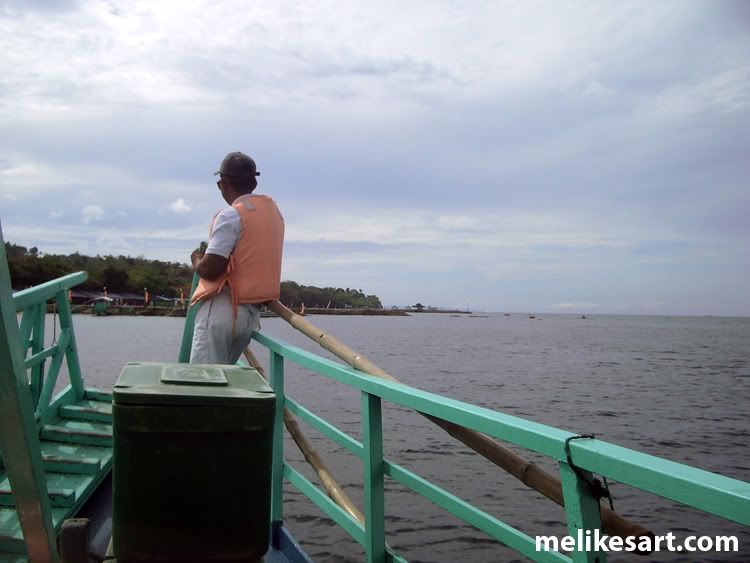 Emo si manong.
The next day, I went to Paradise Island Park and Beach Resort, which is already a part of Samal, the island southeast of Davao City. The boat ride, which costs 20 pesos, only takes less than thirty minutes. Now, a beach resort quite close to the city might not be everyone's cup of tea, but lo and behold! For one with an entrance fee of 150 pesos, the place looks amazing.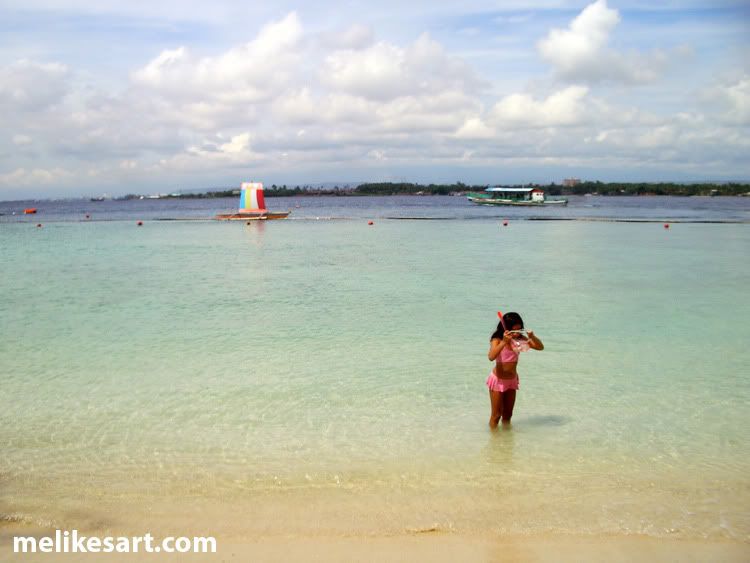 My third beach since the year began. Accomplishment? Haha.
What's more, if you swim even on the shallow parts of the water, you'd find yourself swimming with small fish, so don't forget to bring your snorkeling gear. You might even see the stray starfish I almost stepped on.
The resort also has a park and a mini-zoo. It's quite impressive as to how the staff managed to keep the entire place uber-clean, thereby giving us visitors a sense of tranquility as we walk down the paths and watch the birds and animals inside their cages.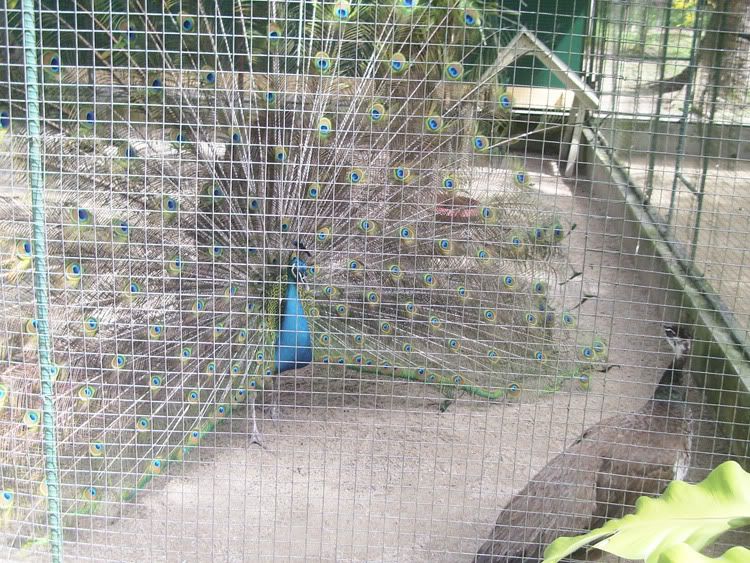 Peacock tries to impress partner. Deadma si partner.
After spending the first half of the afternoon swimming and taking pictures of strangers, I rode the boat back to the city and took a jeepney to Abreeza. Call it petty, but this mall was at the top of my to-go list. See, I've always wanted to visit all of the Ayala malls in the country, knowing how completing SM malls can be quite a challenge.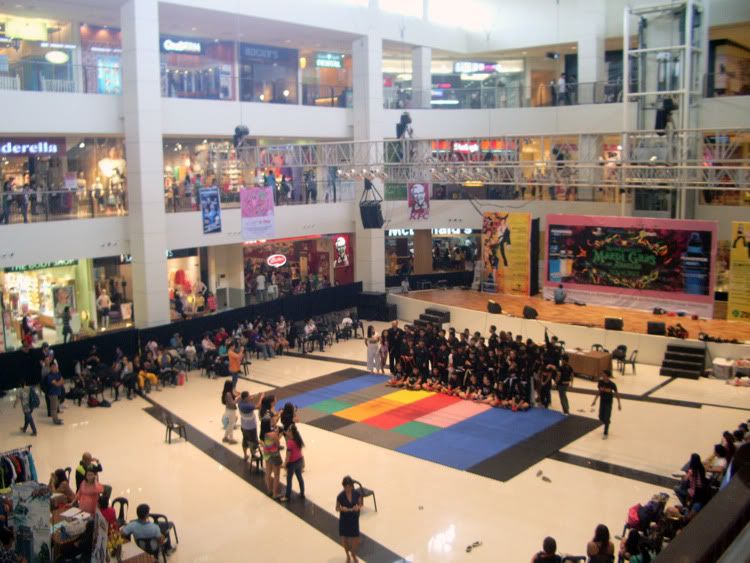 I was to fly back to Manila at four in the afternoon the next day, so I immediately slept upon arriving in my room. Naligo't nagtoothbrush muna ako, syempre.
Araneta Coliseum. People's Park.
I woke up the next morning and visited People's Park, which, on that day, opened at one in the afternoon. Since I had only a few hours left before my flight, I snuck in and took pictures. The entire place is too clean to be true and there were only a few people making tambay, so I couldn't help but compare the park to the others back home.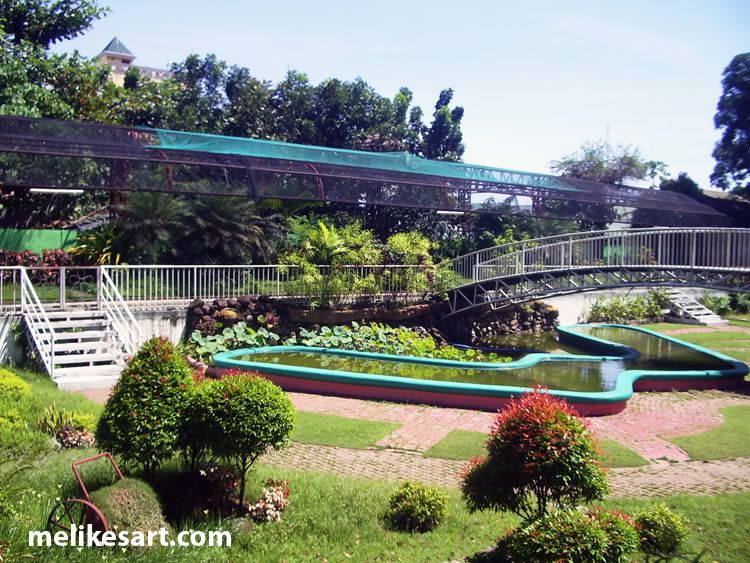 Walang people sa People's Park.
I flew back to Manila with lots of memories, not to mention lots of snapshots from my handy-dandy 4-megapixel camera. Three days in the city and I've already experienced a lot of things for the first time: swam with fish, drank durian coffee, slept on the foodcourt for an hour, and lots more. I'll definitely return here someday.