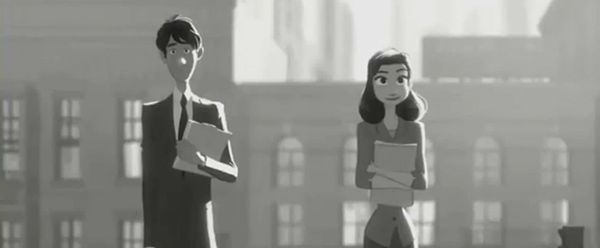 Paperman's getting plenty of praises and oh-look-it's-so-cute remarks from people here and there thanks to Facebook, but I find its co-nominees in this year's category for the Academy Award for Best Animated Short Film better. Sure, Paperman is a fine piece of work, but if it wins the Oscar, it would be because it c

o

mes from Disney, not because it

'

s the best among all nominees.
I blogged about Fresh Guacamole a month ago. As much as I adore this two-minute surreal cooking demo, I don't think its creativity is enough for it to win the Oscar. It's cute and all to see these inedible items used as guacamole ingredients, but it's too short and shallow compared to the others.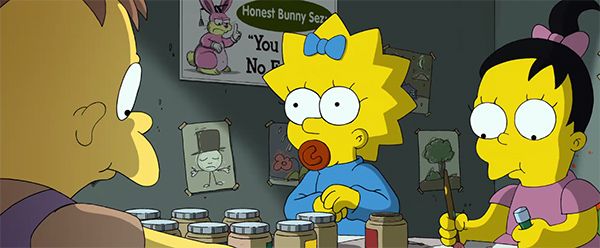 Yes, The Longest Daycare's nice. It has all the crude Simpsons humor we're used to and it has the cuteness only a short film with Maggie Simpson can provide. Chances of it winning? Fifty-fifty. It feels like it was just placed here as a filler

, but

t

he Academy can still prove me wrong.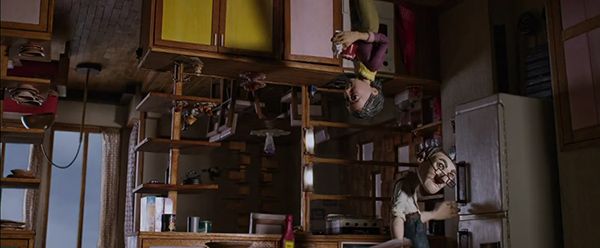 Here's on

e

that can convince them voters to vote, vote, vote, knowing how it sort of caters to both the young and the old. Win or lose, there's no denying Head Over Heels deserves more exposure. The story of an old couple living upside down from each other is a tad original, until the movie Upside Down got released. Still, watch it if you want a good heartwarming tale to make your day.
Now here's my most favorite, the entry I

'

m placing my bets on. If you've read your Bible then you might know Adam lived alone in the Garden of Eden before Eve came. Adam and Dog gives an interesting take on how the supposed first man on Earth spent his first few days, and also how man and dog became nature's epitome of friendship. I

'

ve a good feeling if Paperman loses the Oscar, this would be the film that takes home the award. It's a crowd favorite whether or not one believes in the Bible. Then again, Adam and Dog is not about whatever religion has taught you; it's just a simple tale of friendship that would go on for centuries, and I guess that's enough for this sweet film to take home the Oscar.
So try to watch all the animated short films and hit me up in the comments section below. Which one is your favorite? Which do you think would win the award? I would love to hear from you.